Advice needed for aesthetically pleasing diffusion (No replies)
Hello, 
Context: I'm designing a room that will function mainly as a home office and spare bedroom but that will weekly convert into a home theater. In the acoustical design of the room, the back half side walls of the room will have a good deal of diffusion, per HAA's recommendation and Floyd Toole's. I am going to use something like GIK Acoustics Impressionist series panels for some of the diffusion.
My question: Will the Impressionist panels be complimented by 3d wall art "reflector" panels that lack any absorption (see below)? Or, would I be better served only using Impressionist panels?
I didn't whether either option would be better than the other or whether they would deliver very similar results. Perhaps the reflector panels will be more diffusive, given that they have no absorption but perhaps not, given that they are only 1" thick. I'm looking for your advice on this please. 
Room Layout: 12'x16' room. Room is used long ways so the screen and LCR are on the 12' wall. MLP approximately 8' from 12' wall. MLP 4'+ from surround and surround back speakers. 
Speaker Layout: A very modest/budget 7.2.4 Atmos/DTX: X system. 
Surround/Ceiling Speakers: Speakers are small (only go down to 120hz), bipole surrounds, wall mounted. 
Products in question: 
GIK Acoustic Impressionist Panels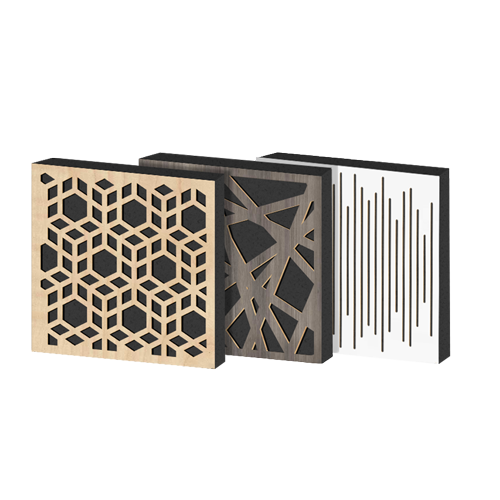 Link: https://www.gikacoustics.com/product/2-impression-series-acoustic-foam-panel-diffuser-absorber/&newtab
3d wall art "reflector" panels: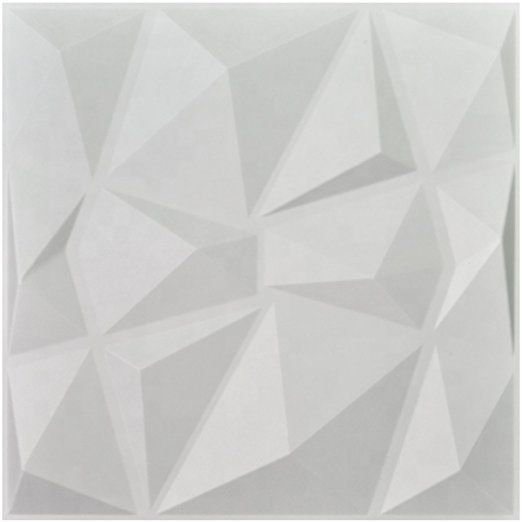 Link: https://www.amazon.com/Art3d-Textures-Panels-Diamond-Design/dp/B073NZ67LK/ref=sr_1_7?dchild=1&keywords=3d+art+diffusion+panels&qid=1612800966&sr=8-7&newtab
Thanks for the help! 
Back to Ask A Pro...